Interesting Inverted Pleats
Making a 1960 inverted pleat dress more delightful.
1960 DRESS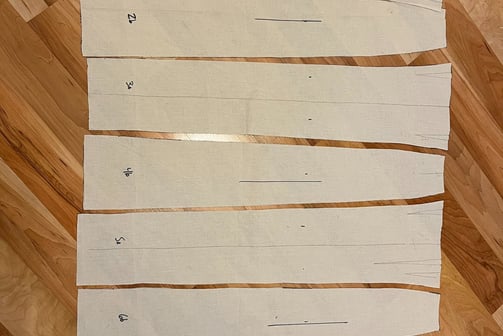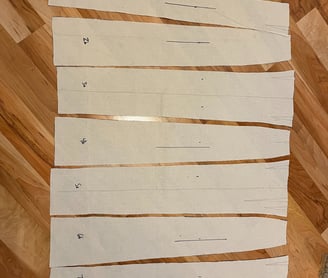 Sailor Dress Modification
I had some lovely blue fabric in my stash that would be amazing for my 1960 sailor dress pattern.

As I started putting mock up together I thought it would be better to break up the all those stripes and create more interest if a solid fabric could peak out from behind the pleats.

I transferred the skirt pattern to some muslin and numbered the sections 1-7 and cut those sections apart. I labeled the sections for the plain fabric A and the stripes B.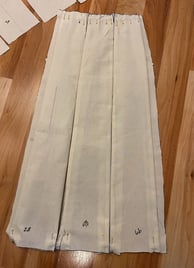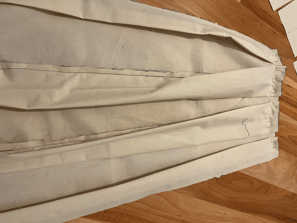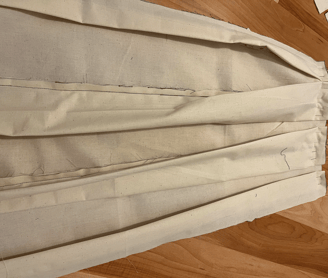 I added seam allowances to all the sections and sewed them together.

After sewing, I pinned and ironed the pleats. You can see the seam allowances on the back.

From the front you can see that the seam allowances fell on the fold and are hidden in the pleats.
Now for the final fabric...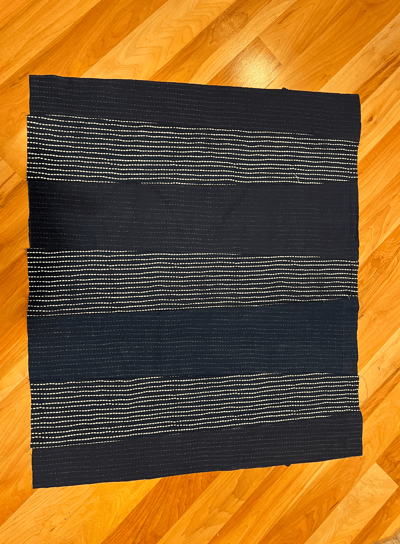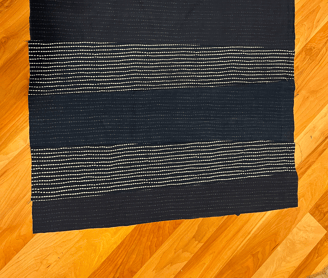 One skirt panel with the final fabric cut and sewn back together and ready to get pleated. All I have to do is finish the other 2 panels in the same way.

Just a side note, I will hem this skirt before I pleat.

After the skirt is pleated, I will attach it to the bodice and add the zipper. Voila!