1953 Dipped Collar Dress
Sewing a dress for a fun night out
1950 DRESS
This is my muslin mock up for the 1950's dipped collar dress. I added ended up adding a half inch in the waist for a better fit on me. The collar was very simple to attach and the pleats were very easy to pin and baste in place. This dress went together very fast. It is also was very easy to replace the facings with a lining.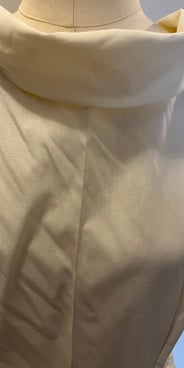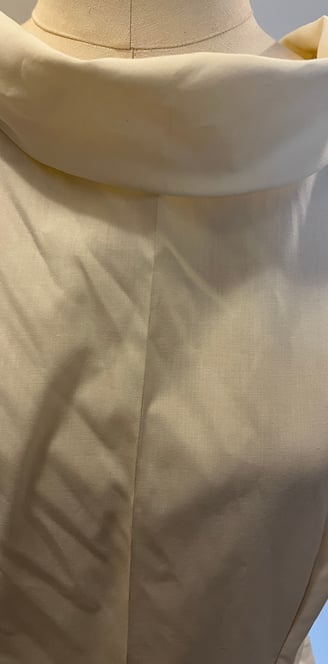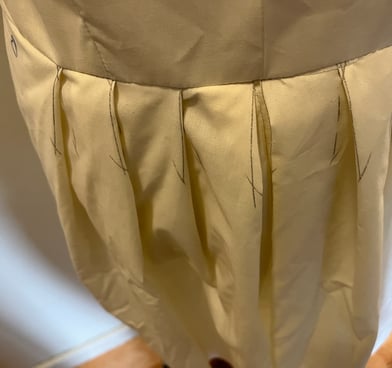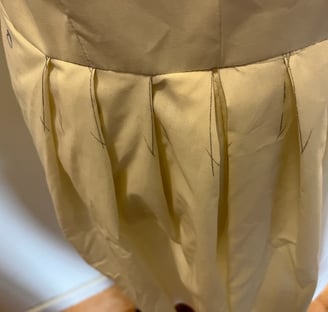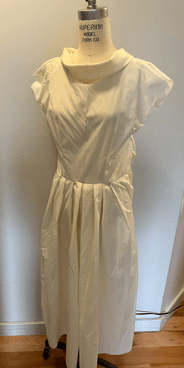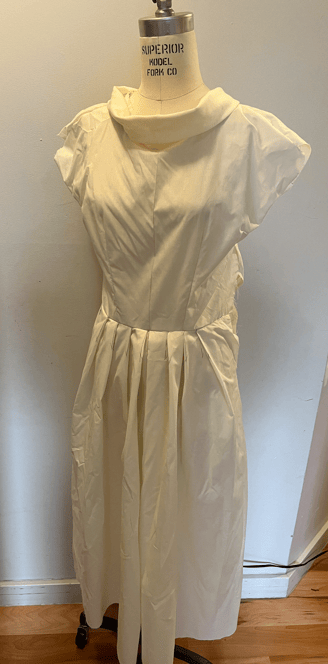 The Beginning of Every Dress...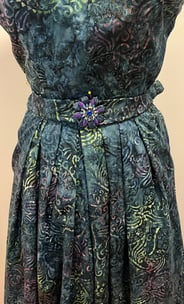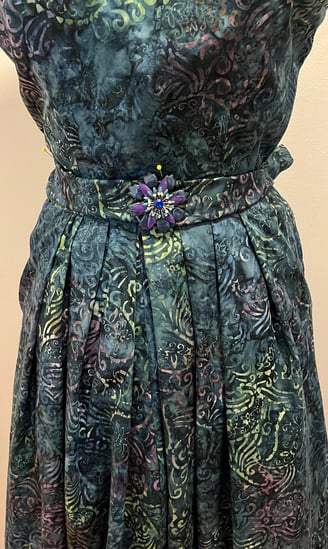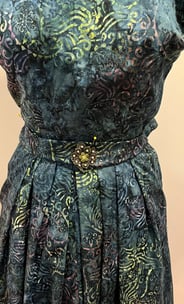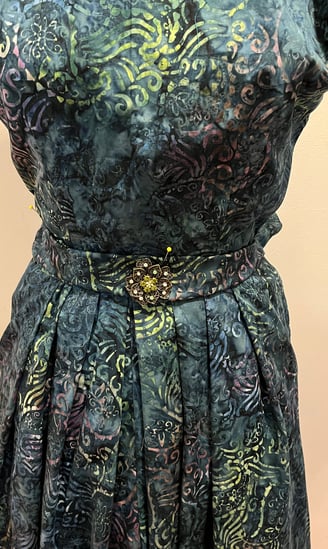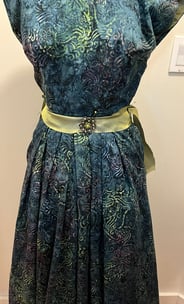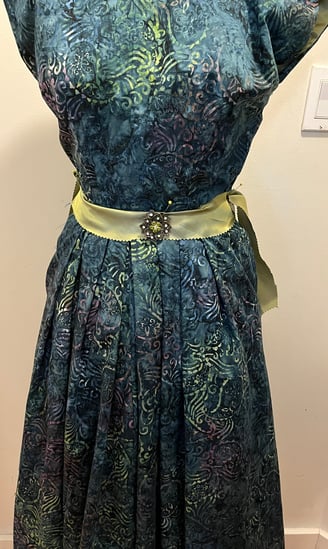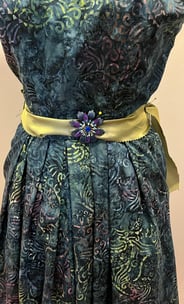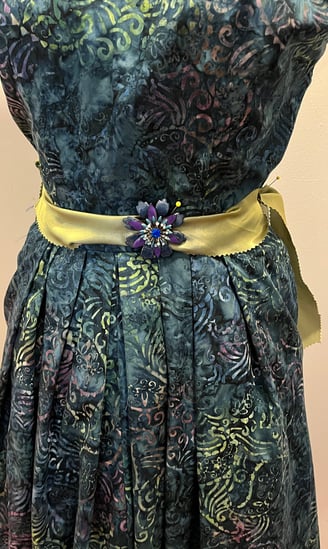 Did I want a subtle belt or should I tie the color in with the collar? Should I do a matching buckle? Or one that will pull the purples out of the main fabric?

When I don't know what to do I always send pictures to my sisters and mom to see what they like best.

The Completed Dress and Final Touches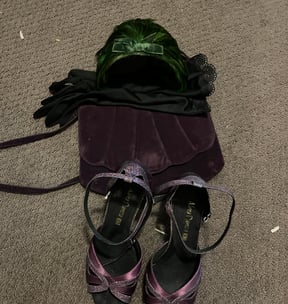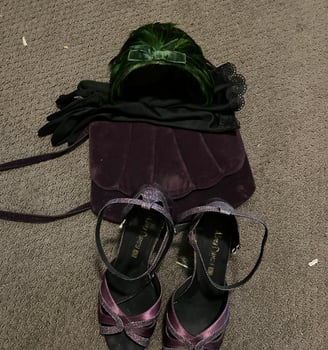 I decided on having the belt match the collar creating a little more flair and color on the front.

As for the belt buckle I went with the purple to help pull out the purple in the main fabric and to tie together with my shoes and purse.

Of course I added my 1950 green feather hat and gloves for the final touches.